Ürün Hakkında Açıklama
Yeni DLC Yayınlandı


Dark Fortune Teller, the first paid DLC for Unheard is now officially released!

⚠️This DLC is available with Chinese audio and text only
Our Co-op game 《biped》is available now!
https://store.steampowered.com/app/1071870
Welcome, Detectives
Hey detectives, we hope you like this game and enjoy the unique non-linear audio-driven gameplay experience.

We strove to create a different narrative-driven gameplay experience, which makes Unheard a very 'maverick' work for the players and us either. Since a 'different' has an underlying meaning of "indefinite", this project means a whole new challenge for us to fuse splendid storytelling and puzzle solving together. We are definitely appreciated all your understanding and we believe that Unheard has the potential and capacity to flourish a new way to experience stories of other genres more than mystery in the near future in your supporting.

There are five chapters with full Chinese and English voices in the first version, and meanwhile we are planning to make a free DLC in a couple of months to update.

Please feel free to comment and get in touch with us! We would like to check and read every feedbacks from time to time. With your voices, we could make Unheard even better!

Last of all, we wish Unheard would make you feel like...it's really worth the wait. Cheers!


Unheard team
2019.03.29 1:10
Contact Us
Facebook:@UnheardTheGame
Twitter:@UnheardTheGame
Oyun Açıklaması
Put on your headphones and step back into the past. Use the voices you hear to return to crime scenes, tracking down each individual involved and solving the cases. But where do the voices come from? Can you trust what you hear? And what's the mysterious thread weaving all of these cases together?
A Unique Case-Solving Experience
Discover the truth hidden in the voices from the past.
Step through time as you use our device to eavesdrop on conversations from past crime scenes. Every clue, every move, and every motive will be presented in the form of audio. Rather than controlling any one character, you only need listen to their conversations, following along as the story evolves. Use the information you hear to match names to voices and determine how everything (and everyone) is related. Can you discover the truth?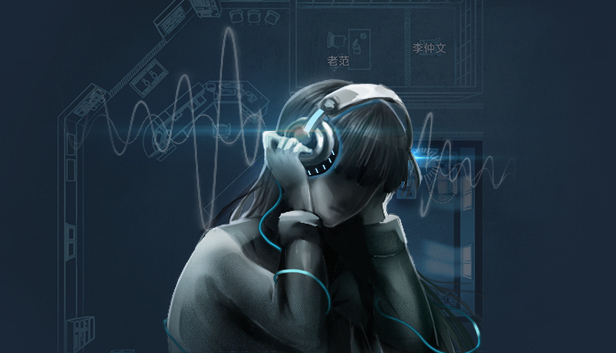 Open-Ended Narrative Mystery Game
Explore the story and piece together the puzzle in your own way!
Don't expect to be "fed" a pile of clues. Rather, take the role of a fly on the wall, observing and listening to the events as they unfold. Anyone could be the culprit; key clues may be revealed at any second; any character's storyline may cross paths with another at any point in time. YOU be the editor—the order of the story is up to you!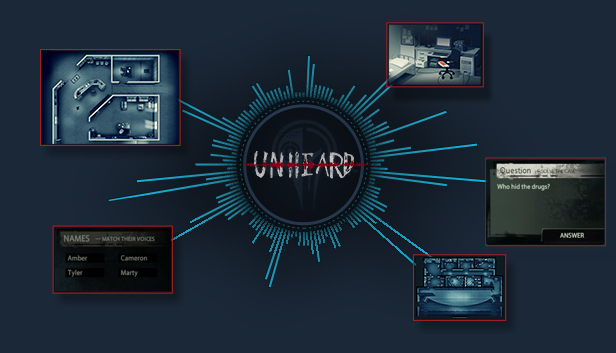 ——————————————————————————
Tributes To: 
Detective Fiction: In Unheard, all the clues in a case will be presented to players. There's no hidden information, nor rooms that require a key to enter. Players will be privy to the same information as everyone present at the crime scenes.
Immersive Theater: All characters in Unheard have their own storylines; however, each of these storylines will become interwoven in the same space, and at the same time, resulting in complicated cases that force you to meticulously search for and track clues. You can choose to follow one character or move around between multiple characters. You can also replay the audio as many times as you want until you reach a conclusion.
Radio Drama: Unheard is, in a way, an interactive radio drama. By combining aural narrative techniques with the type of exploration elements present in video games, Unheard offers a brand-new, non-linear radio drama experience.
Special Thanks: 
Special thanks to our voice actors and directors in both China and the U.S. Thank you for your continued hard work and support.