Ürün Hakkında Açıklama
Party Panic is a crazy online and local-multiplayer party game. Compete against your friends in 15+ rapid fire minigames, or race through the brutal Gauntlet. There is even a built in drinking game! You'll laugh, you'll cry, it's stupid. Grab your friends, pick your characters and get partying in this exciting and panic filled game!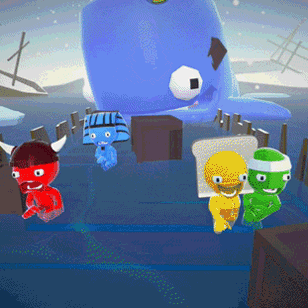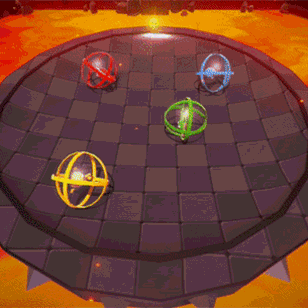 Are you ready to punch your friends in the face?
Are you ready to chase exploding chickens?
Are you ready to run away from stupid (and hungry) whales?
Are you ready to play football with your face?
If you answered yes to any of these questions you might be ready for the stupidest party game ever!



Online & Local Multiplayer
Grab your friends for a night of couch gaming, or play against them online! Have one friend that can't make it to your game night? No worries, you can play with 3 local players and 1 online player!
 
15+ crazy minigames!
Over 15 unique minigames! Run, jump, and punch your way to first place! Fight over gems, chase exploding chickens, play football with your face! More minigames coming in future updates (total of 25 planned)
 
The Gauntlet
Race your friends through the deadly and brutal obstacle course that is the Gauntlet. Can you be the first to make it through the giant swinging axes, spike traps and more?
 
Bots
Party Panic is a hoot when playing with your friends on the couch or online, but sometimes this isn't an option. Bots are available to play against, to guarantee it's always a party, even when your friends are not around! Bots have three difficulties: Easy, Normal, and Hard. Or turn them off completely!
 
Silly hats!
Everyone knows all great games let you wear hats. Silly hats only. Wear a pot on your head, become a fierce viking, or an ancient pharaoh. Or just stick your head in a piece of bread. Whatever works. ᕕ( ᐛ )ᕗ
 
Lovable (but slightly deranged) characters
In Party Panic you play as a Goober. You're a goofy goober. I'm a goofy goober. We're all goofy goobers. They're a little bit crazy though (probably from all the blunt force trauma to the head.) They like to scream randomly. Like a lot.
 
Built-in drinking game!
Enable it while configuring your game, the party into a party. Or don't, I'm not the boss of you!
 
Original (awesome) soundtrack
Party Panic sounds like a party. Literally.

Can I play the game alone?
Yes. The game can be played with one player against bots, although the more human players you have the more fun the game is! All the party minigames are built around 4 players so it is recommended to leave bots enabled, however you don't have to - the bots can be disabled and the game can be played with 2-4 players.

 
Is there online multiplayer?
Yes! (As of October 14th, 2016)
More info about this here: http://steamcommunity.com/app/506500/discussions/0/343785574519325884/
 
Does it work with Steam Link, & In-home streaming?
Yes. Some users have reported getting a black screen on startup, see how to fix this here: http://steamcommunity.com/app/506500/discussions/0/343785574529836515/
 
Do I have to use a controller?
No, you don't have to, but it's highly recommended. Any usb or wireless controller+receiver should work. If you're dead set on using a keyboard, by all means go for it. You can customize your keyboard layout to find something that works best for you if you don't like the default keyboard configuration via the options menu.
 
What languages?
Party Panic already has support for English, Spanish, German, French, and Japanese. More languages will be added slowly over the course of development. If you want to see a specific language leave a message on the forums!
 
Achievements?
Soon!