Ürün Hakkında Açıklama
Development Forecast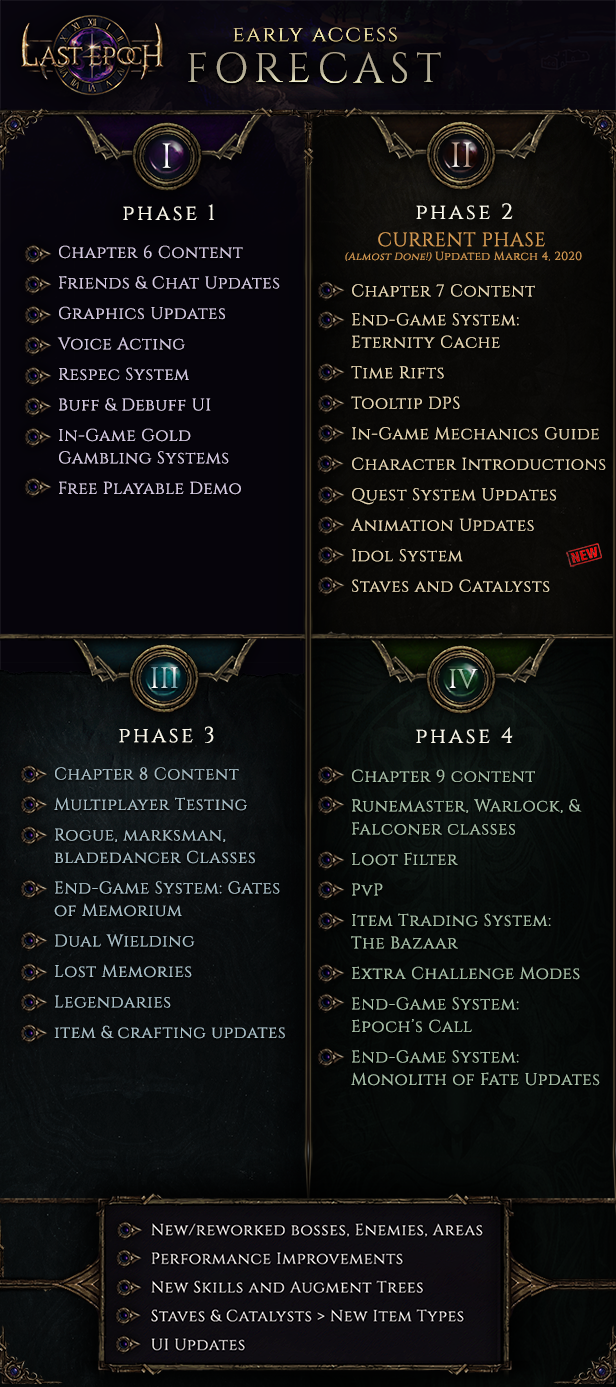 Your Purchase Includes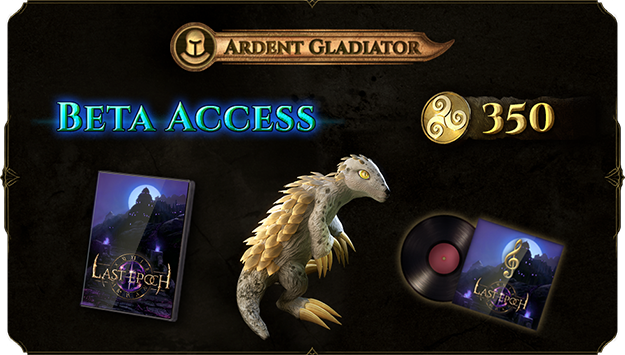 Buying Last Epoch through Steam gets you the Ancient Gladiator Supporter Pack: 
Access to Last Epoch Beta and Full Release (Beta will be live until full release) 
Juvenille Skullen cosmetic companion to follow you around through the world of Eterra
Ardent Gladiator forum badge showing your early support
350 Cosmetic Coins to purchase in-game cosmetic items at release
Full digital soundtrack at release
Oyun Açıklaması
Last Epoch combines time travel, exciting dungeon crawling, engrossing character customization and endless replayability to create an Action RPG for veterans and newcomers alike. Travel through the world of Eterra's past and face dark empires, wrathful gods and untouched wilds – to find a way to save time itself from The Void.

Key Features
15 Mastery Classes
Begin your adventure as a base class which can then specialize into one of three Mastery Classes. When specializing into a certain Mastery you will be able to access new skills and specialize your playstyle!
Customize each skill
Every active skill has its own augment tree that can completely change how the skill functions. Transform your skeletons into archers, your lightning blast into chain lightning, or make your serpent strike summon snakes to fight alongside you!
Lose yourself in the item hunt
Fill your arsenal with magic items you craft to perfection, change the rules of your build with powerful unique and set items, and always have that next upgrade just on the horizon with Last Epoch's randomized loot system.
Explore a vast world throughout time
The world of Eterra is home to many factions and secrets. Travel to different points in time to change the world's fate, and fight to set it onto a new path.
Endless replayability
With a wealth of classes and skills to customize, deep game systems, randomized loot, and continuing development, Last Epoch is a game that will keep you coming back.
Easy to learn, hard to master
We're committed to making our gameplay approachable through breaking up the required learning and being transparent. At the same time, overcoming some of the most challenging content will require deep knowledge and pushing your build to its limits.