Ürün Hakkında Açıklama
Yeni Güncellendi
September 2016

The 2016 Season 4 Build has been released and features the long-awaited debut of the Circuit des 24 Heures du Mans, home of the 24 Hours of Le Mans. At 13.6 km and 8.4 miles, the Circuit des 24 Heures du Mans is the second longest track on the iRacing service and, along with the Indianapolis Motor Speedway, ranks as the world's most historic active racing venue.

There's more to the new build than the fantastic new Le Mans circuit, however. Our new dynamic night shadow maps will enhance the night racing experience, including realistic windshield reflections, while updates to the dynamic track have resulted in improved realism of heat mapping and rubber build-up. You'll also notice a new character in the driver's seat, as well as wind-animated flags at the circuits.

Brake bias adjustments have also been added to a small number of cars for Fixed Setup series, and we are also launching support for OpenVR /HTC Vive headsets, and antialiasing in our virtual reality views.

Also available is the Audi 90 GTO car and Nissan GTP ZX Turbo. These two historic cars are available for purchase and are racing in a brand new series on iRacing called the Kamel GT Series – utilizing many of the same tracks the real world counterparts raced on back in 1989.
Oyun Açıklaması
What Is iRacing?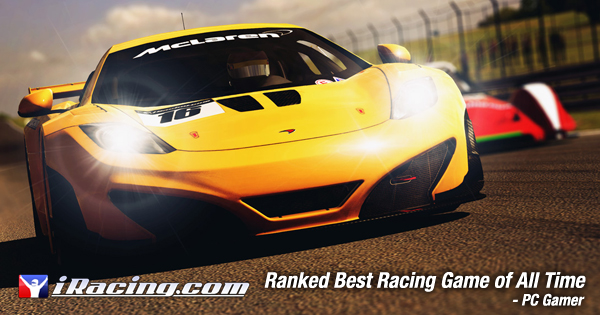 We are the world's premier computer based motorsports racing simulation/game. An iRacing.com membership provides entry into the newest form of competitive motorsport: internet racing. Internet racing is a fun, easy, and inexpensive way for race fans, simracers and gamers alike to enjoy the thrill of the racetrack from the comfort of their home. iRacing is available for Windows and Linux based computers as well as Mac's.

We are the ultimate place to go racing online. From NASCAR, to IndyCar, Aussie V8 Supercars to sports cars and Grand Prix racing, iRacing has it all. All you need is a computer, a gaming wheel or game pad that simply plugs into the USB port of your computer and an Internet connection. iRacing centrally organizes all of the racing for you with over 100 cars and tracks, 40 official series , or you can choose to host your own race or race in one of over 800 private leagues. iRacing is a thrilling on-line experience that offers:

* The best on-line racing simulation and service in the world with brilliant features and functionality
* Head-to-head racing competition in a easy to use centralized place- racing against real people
* Dynamic track surfaces that change over the course of a race just like in real world racing
* Open practice, qualifying, testing, ghost racing, time trialing competition
* Team Racing - share driving, spotting and pit crew responsibilities with your teammates and race in events up to 24 hours long
* Constant free automatic updates and improvements to the service
* Officially licensed cars that are engineered from the ground up in cooperation with real world race teams and using real-world physics
* Officially-licensed, laser-scanned exact replicas of the world's greatest race tracks
* Officially-sanctioned racing organized by iRacing
* An online community of racing enthusiasts over 60,000 strong
* Host your own private sessions, run your own tournaments
* League Racing: create your own custom racing series with your friends or join one of the 800+ existing leagues

iRacing is partnered with some of the most influential motorsports brands in the world including: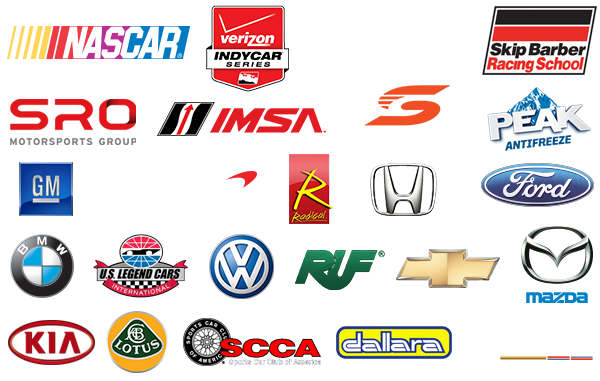 Cars



More information on all of our cars is available here: http://www.iracing.com/cars Cars marked "Included" are included with your iRacing membership, all others are available as in-game purchases.
Tracks



More information on all of our tracks is available here: http://www.iracing.com/tracks Tracks marked "Included" are included with your iRacing membership, all others are available as in-game purchases.

iRacing accounts purchased through Steam may not be combined with accounts purchased at www.iRacing.com. Special introductory pricing on Steam only available for new accounts. Pricing subject to change.